There isn't a shortage of amazing apps for the Apple watch as they are being released every day. The problem, however, lies with choosing the ones to download; it is a pretty tough decision to make especially when there's such a great deal of variety at your disposal. If you really want to enjoy wearing that trendy Apple Watch of your's, then the best way to do that is by downloading the best Apple Watch apps. Just like iPhone, your Apple Watch will be good for nothing without good apps. So, jump in as we rattle through our hall of fame: the best Apple Watch apps to have in 2020.
Best Apple Watch Apps
To start things off, first, we're gonna be taking a look at Citymapper. Citymapper, as the name suggests is a transit app. In 2020, it is considered to be an amazing app.  We know there are already apps like Google Maps and Apple Maps available but, Citymapper is fairly different because of its personalized design. It has different sectors that you can choose from; whether you want to check the bus times or your localized tube times. Moreover, all of this data is based upon your location, which will be prioritized when you first install the app.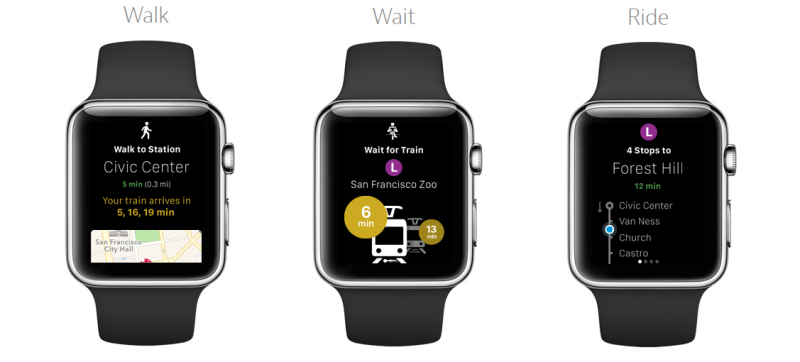 One particularly interesting feature of this app is its wide variety of options. For example, when you head over to the bus time, the app not only shows you your location, it also tells you how long it takes to walk to the next bus station and how long it will take for the next bus to arrive. Additionally, if that was not enough to convince you into downloading this amazing app, then this certainly will: the app also provides users to save their favorite locations. We think Citymapper has done a great job as a freeware considering the competition from other immensely popular options like Google Maps and Apple Maps. Click here to download Citymappers.
Pillow is another amazing app for the Apple Watch. This app is specifically designed for those people who have trouble gauging their sleep hours. Generally, it is a great app for anyone since it helps you track your sleep hours and keeps you posted with your sleeping patterns.
Talking about the UI of this app, inside the app, you will see a purple ring and a white ring. The purple ring donates the quality of your sleep while the white ring donates the amount of time you spend sleeping. Your quality of sleep is really important for your health and Pillow takes great care of it. Pillow also offers a wide range of settings that you can customize as per your requirements thus making it a great, user-friendly app. So, if you want to keep a track of the amount of time you spend sleeping and the quality of your sleep, then this is the app you should download right away. Click here to download Pillow.
Apple Watch Face Albums
Watch Faces Album is also an amazing app. This app allows you to install your own Apple watch faces based on your liking. However, there are some faces that require you to purchase them from the AppStore. Nevertheless, there is a wide range of really cool faces that you can download for free. This app has recently become popular. This sudden surge in its demand makes sense as the built-in app is pretty dull and people don't like using it. Click here to download the app.
The last app on our list is the Heart Analyzer. It is similar to the hot, rhythmic Heart Rate pre-installed on the Apple Watch. Less is known about this app, but, we got to say it is going to be the go-to heart rate analytics app for Apple Watch in the near future. The statistics provided by this app are just amazing. The graph shows you everything in terms of your beats per minute. It provides a comprehensive illustration based on your heart beating rate thus helping you gain a better understanding of your heart's health. Moreover, the app also keeps track of the number of calories you burned on a particular day hence proving to be a great fitness companion too. Click here to download this app.
That is all from us here at the Infinity Club. We hope this article helps you filter out the best apps needed for your Apple Watch. Stay tuned for further updates.
Also, read:
SE 2 Expected To Release In March 2020!! [Breaking News]
iOS 14 Beta – What's In The Making: Rumors, Renders & Much More
Apple Watch Series 5 – Always-on Display