How To Enable WhatsApp Dark Mode : [Android & iOS]
This article is written on the request of many people who are going crazy over the new WhatsApp Dark mode. All those wishing to enable this feature on their smartphones get ready! Let's get started.
Enabling WhatsApp Dark Mode For iOS – Step 1
First of all, open the WhatsApp and check if it has been updated to the latest version. If yes, then you can definitely enable the Dark Mode on your WhatsApp otherwise it is impossible. So, remember update is the most important thing here, ensure that your app has the latest update installed on your phone. Before we move ahead, let's address this question first: Is this update only available on Android? Well, the answer is no. The update is available on both the OS so, go and install it at your earliest.
Okay, because the iPhone users are the ones who are most confused here, let's address them first. The first thing you're gonna need to make sure is whether your iPhone has iOS 13. Without iOS 13 you cannot access the dark mode on WhatsApp. It is that simple.
Step 2
Step number 2 is just about going to your App Store and, as previously mentioned, making sure if WhatsApp is updated. Again, you are going to need the latest version of WhatsApp. So, if you are not sure if your app is updated, just go tap your account icon and check if there is a notification saying that WhatsApp needs to be updated. If not then just double-check and scroll down to make it load and make sure nothing pops up. If nothing pops up, it means WhatsApp is already updated.
Once that is done, all you have to do is open WhatsApp. If your iPhone is in Dark Mode meaning that if the Dark Mode feature on your iPhone is enabled, the WhatsApp is always going to be in Dark Mode. It will simply follow the theme from your iPhone so, if you disable it, it will go back to Light Mode. The Dark Mode will be turned off automatically. There are no specific settings that you need to apply. Just like Instagram, WhatsApp too will follow the iPhone theme.
Enabling Dark Mode on iPhone
For those who do not know how to enable the Dark mode on their iPhone. Well, all you need to do is to go to your control center and enable it. In case you do not find it there, go to the settings app and tap on Control Center. After that, search for Dark Mode under the More Controls drop-down list.
As soon as you find the Dark Mode feature, just tap on it. Tapping on the Dark Mode feature will add it to the Control Center thereby allowing you to directly access it on your iPhone. This means that every time you will pull down your control center you will see the Dark mode icon on your screen hence, you will be able to enable or disable it on just one tap. If you have an older iPhone by chance, you will have to use the home button and with it, you need to slide up, which will take you to the exact same thing.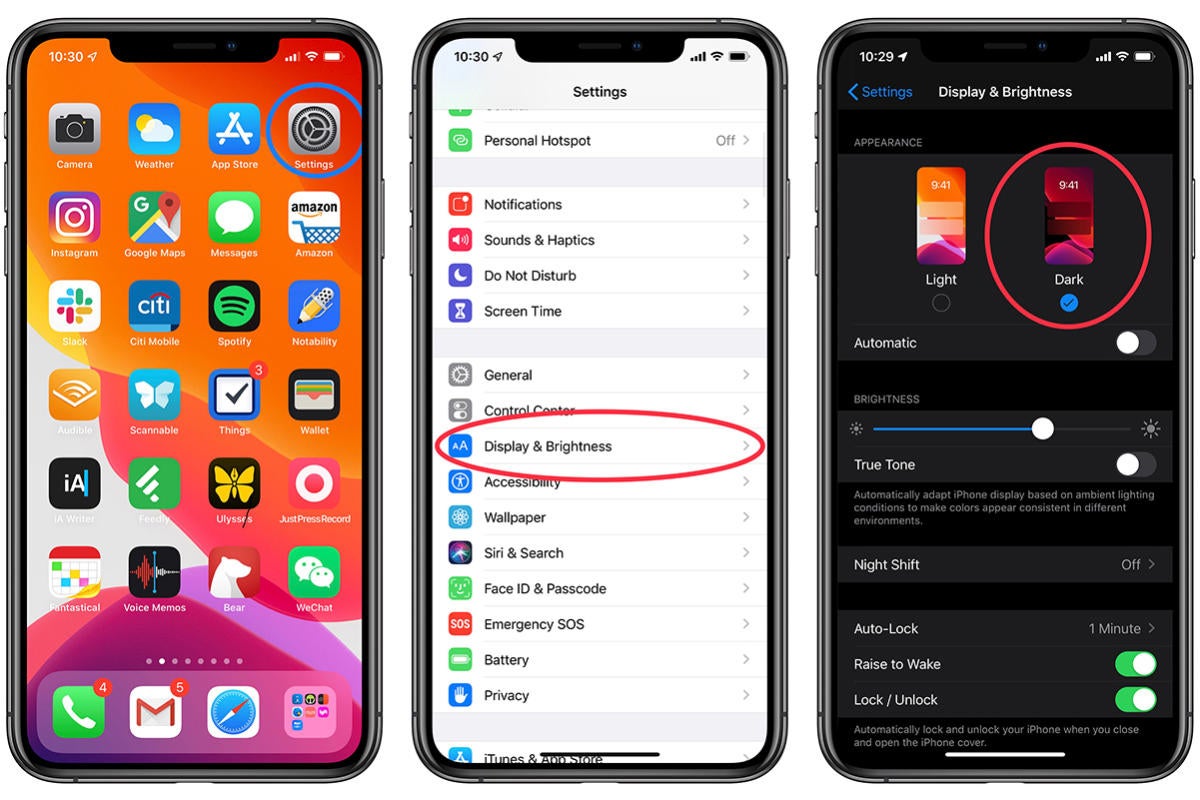 WhatsApp Dark Mode – Android
Let's move on to Android, the same goes for the Android users too. You also need to make sure that your WhatsApp has the latest update downloaded. But, one thing that is a little different here, from iOS, is the fact that not every Android phone is compatible with Dark Mode. It is only the latest ones that are. So, if you are an Android user with any model that is older than 2018 then, we cannot really guarantee you if your phone will be compatible with the Dark Mode feature itself.  That is one bummer there and, we really cannot help it. Unlike iOS, Android has an annoying habit of not giving the latest software updates to older models.
That said, the rest of the procedure is pretty much same. You just have to enable the Dark Mode feature on your device. Similarly to iOS, your WhatsApp, if updated, will follow the theme of your phone. That is it from us here. Stay tuned for further updates.
you can download WhatsApp from this link "https://www.whatsapp.com/download"
Also, read:
Android 11 Update [Developer Preview]: What's In The Making?
Pixel 4 & 4 XL in depth–Thursday Spotlight ft. Google's Pixel 4
Samsung's One UI 2: Top list of essentials for users!